Corporate Social Responsibility
Giving back to our communities remains a cornerstone of our corporate social responsibility (CSR) and we are committed to improving the quality of life in our community. The hospital is proud to be the trusted healthcare provider of the community it is located in, and has instituted extensive measures to benefit the communities it is associated with.
Our social outreach programs consist of Free Health Camps, Public Awareness Talks, CMEs for medical fraternity, Outstation OPDs etc. Few of the other initiatives are as follows:
Free Health check up camps at various nearby villages and towns like Malpura, Bandikui, Hindon, Lalsot and Dausa.
Health Camp organized at Sawai Madhopur in association with Diya Kumari Foundation was attended by 1500 patients.
A camp at Bandikui in collaboration with Lion's club.
Free bus service starting from Karauli for patients in need of indoor services.
Cataract Operation camps
School Health Camps at Seedling group of schools.
Outstation OPDs at various societies of Jaipur
Public Awareness Talk is given by our eminent doctors on various topics related to heart, Kidney and joint diseases at regular intervals at club, associations like Rotary, Lions etc in association with banks, PSUs and corporates.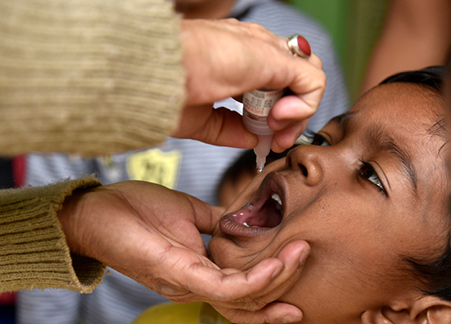 JNU Hospital Jaipur conducts a free OPD in all the specialties where senior consultants provide professional consultation to the masses free of cost. Thousands of patients have been benefitted from this service.
Free camps are conducted every fortnight for the general public. These camps are held at community halls, parks, colleges, premises of social organizations and educational institutes.
To spread the message of wellness and prevention, free health talks and screening camps are conducted at premises of the hospital as well as at offices of many corporate and PSU organizations. Senior specialists, psychologists, nutritionists and physiotherapists are part of our corporate wellness service.
Free camps and health lectures are also conducted at schools and educational institutes, and residential localities, to spread awareness about health issues that affect the children and the elderly, such as childhood obesity and rheumatism. These talks also aim at informing the public about preventive measures during epidemics of seasonal diseases such as swine flu and dengue.
We believe that it is the responsibility of the medical fraternity to update their knowledge and skills in order to provide their patients with the best treatment possible. The hospital conducts regular free Continuing Medical Education programs for doctors as well as training programs for nurses and paramedics.